Not sure what you can donate? Check out our FAQs.
Find your local donation location or where to post your spectacles.
Why Donate your Spectacles?
Find out what we do with your glasses and where they go.
LIONS RECYCLING
Lions clubs have been collecting unwanted pairs of glasses since 1967 and what started as a single club activity has grown to become a nationwide effort with clubs from across the UK collecting millions of pairs of spectacles over the last 35 years.
Spectacles collected every year
Current drop off locations
Countries received glasses from us
We have been collecting and sorting used spectacles for almost 35 years. Collecting spectacles for recycling was started as a club activity and Chichester Lions have a fantastic legacy in this project. A club activity as far back as 1967, it became a major project for the club in 1980 with a delivery of 700 sorted specs to the Missionary Optical Society in Devon for use in their clinics in Kenya and India.
To respond to the increased demand of people wanting to recycle spectacles we opened a second recycling centre at Lions National Headquarters in Birmingham in October 2022. Today we receive used spectacles from not just Lions clubs but members of the public as well.
Donate your unwanted or unused glasses to Lions Clubs British Isles
and help us make a real difference to people's sight.
Find your local Lions Drop Off Point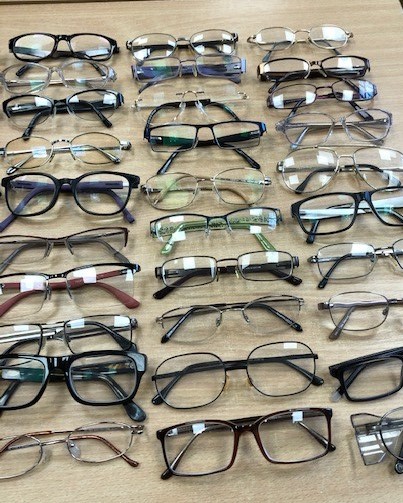 Have Questions? Find the answers here